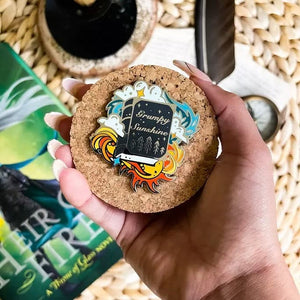 Grumpy Sunshine Trope Enamel Pin
Introducing the next enamel pin in our Bookish Trope Enamel Pin Collection 🥰
Inspired by Throne of Glass by Sarah J. Maas - @flutterandfern designed this Grumpy Sunshine Enamel Pin!
This enamel pin is approximately 2".
| Photo by @readingwithines |
From THRONE OF GLASS, by Sarah J. Maas, © 2012.  Reprinted by permission of Writers House LLC acting as agent for the author/illustrator.

---
---