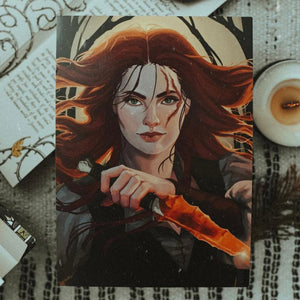 FBAA Inspired: Poppy Print
Stunning artwork by @morlev_art for our December YA, Beloved Enemies themed announcement! Flip it over for a letter from our YA box Curator.
Featured in our November YA: Journey to Another World Box.
Created with permission by Jennifer L. Armentrout, however, JLA does not assume responsibility for the item itself. JLA did not have input in the creation or development of the artwork.
| Photo by @calkeckwrites |
---
---